Dec 18, 2017


Report on MECHATROLINK & IoT Fair 2017 in Taipei (October 18, 2017)
The MMA organized the MECHATROLINK & IoT Fair 2017 in Taipei, Taiwan, on October 18 (Wed), 2017.
This year, the MMA jointly hosted the fair with two MMA member companies, NEXCOM and YASKAWA Electric Taiwan Corporation, in collaboration with Peak-Force Systems.
At the fair, a seminar was held to introduce the use of MECHATROLINK to achieve IoT and propose solutions. Additionally, the MMA member companies delivered presentations using videos on various subjects, such as the introduction of products and application examples. As the MMA General Secretary introduced new technologies during his speech to start the seminar, many people made careful note of the latest information he presented.
Despite the unfavorable weather condition, more than 70 people visited the fair. The seminar lasted almost a full day and was successful and productive with questions from attendees at the questions and answers session.
We will continue to actively promote MECHATROLINK in Taiwanese market.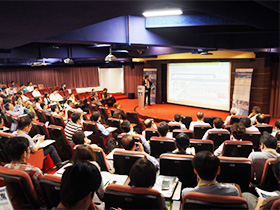 Seminar room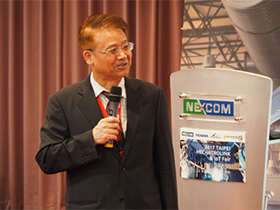 Clement Lin,
Chairman of NEXCOM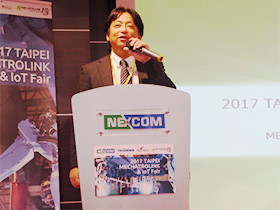 Takuya Miwa,
General Secretary of MMA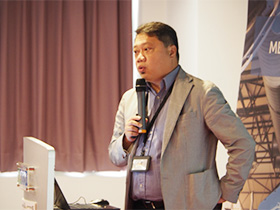 Joe Lin,
General Director of IoT SOLEMON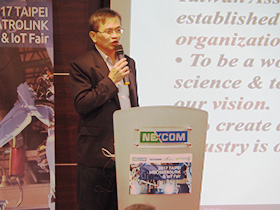 Precision Machinery
Research & Development Center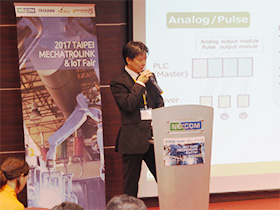 Hajime Ikeda,
Technical Coordinator of MMA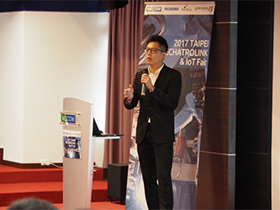 Kurt Chen,
Product Manager of (產品經理) NEXCOM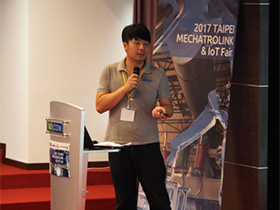 Chun-Tse Lo,
YASKAWA Electric Taiwan Corporation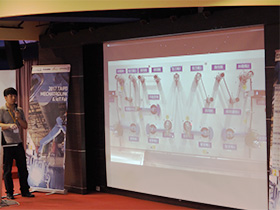 MECHATROLINK network demonstration
by YASKAWA Electric Taiwan Corporation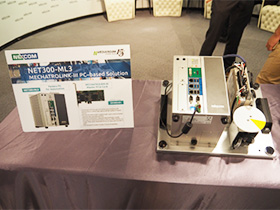 MECHATROLINK network demonstration
by NEXCOM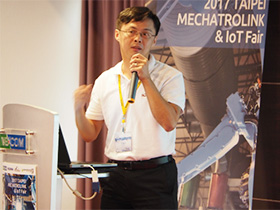 Kevin Wang,
Peak-Force Systems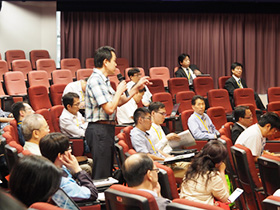 Question-answer session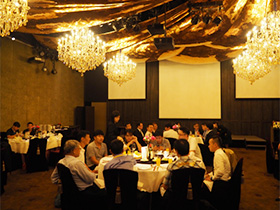 Dinner party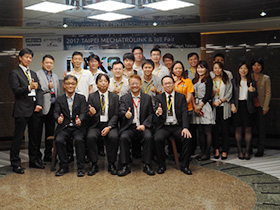 Seminar speakers and staff