Dec 18, 2017


Report on Industrial Open Networks Fair 2017 (August 24 to 29, 2017)
The MMA participated in the Industrial Open Networks Fair 2017 held in Tokyo on August 24 (Thu) and in Osaka on August 29 (Tue), 2017.
On both days, visitors took advantage of the nice weather, which resulted in an even greater turnout than last year. At the MMA booth, we demonstrated the concepts of MECHATROLINK using various MECHATROLINK-compliant products, as well as the features of each product.
From 14:00 on both days, we organized a 40-minute seminar on "Advantages and Positioning of MECHATROLINK in the Industrie4.0." During the seminar, we distributed the latest MECHATROLINK catalogs and answered to questions from attendees who were collecting information on open networks.
We thank all of you who visited the fair and attended the seminar.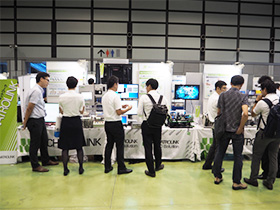 Fair in Tokyo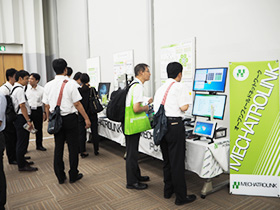 Fair in Osaka