May 23, 2018


Report on AUTOMATION WORLD 2018(AIMEX2018) (March 28 to 30, 2018)
The MMA participated in AUTOMATION WORLD 2018 (AIMEX2018) held at the COEX Exhibition Center in Seoul, Korea for 3 days from March 28 (Wed) to 30 (Fri), 2018.
At the MMA booth, we demonstrated the concepts of our latest technologies, MECHATROLINK-4 and Σ-LINKⅡ, which we released last year. Visitors showed a keen interest in the newest version of MECHATROLINK andΣ-LINKⅡthat can connect sensors and I/O devices to extend the range of networks.
On the first day of the exhibition, the MMA organized an industrial network seminar to introduce and explain the features of these new technologies.
In addition to the new technologies, the actual operations of products of multiple vendors that have been approved through MMA certification testing to be in compliance with MECHATROLINK specifications were demonstrated at the MMA booth. Products developed and manufactured by Korean manufacturers were also displayed.
Almost 2000 people visited the MMA booth during the 3-day exhibition, and about 100 people attended the seminar.
The MMA will conduct various activities to develop and promote MECHATROLINK to introduce the most optimal solutions for MONOZUKURI-style manufacturing sites where increase in system sophistication and adoption of IoT are expected.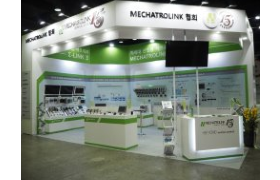 External view of MMA booth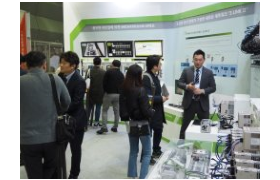 Display area at MMA booth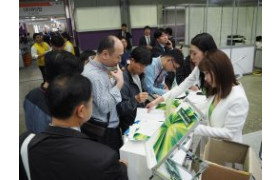 Information desk of MMA booth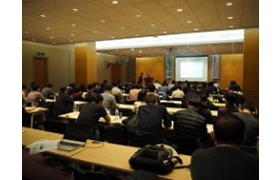 Seminar