Dec 26, 2018


Report on the Automation Components Fair 2018 (November 14 and 16, 2018)
The MMA organized the Automation Components Fair in Kobe on Nov. 14 (Wed) and Hakata on Nov. 16 (Fri), 2018.
The marketing sub-committee of MMA organized this event especially for people who are involved in MONOZUKURI manufacturing at places where major exhibitions are not taken place so that more people can have the opportunity to see, know, and follow the latest technologies. This year, sixteen supporting companies exhibited their products and four companies made presentations.
In the MMA exhibit area, concept demonstration units of the MMA's latest technologies and large connective demonstration panels with various MECHATROLINK compliant products mounted were displayed to demonstrate the excellent motion control through MECHATROLINK and the rich lineup of products.
In the exhibit area for the supporting companies, each company introduced their solutions for system and components using actual machines and devices. Technical staff of each company gave detailed information on products.
Beside the exhibits, we invited Murabayashi Satoshi, Microsoft Azure General Manager, IoT and Device Group, Device Partner Business of Microsoft Japan Co., Ltd. as a special speaker, to take the opportunity to learn latest information and trends in addition to MECHATROLINK. Murabayashi delivered a lecture on "New Approach to Manufacturing Industry Revolutionized by IoT/AI".
The fair was successful with many visitors as previous years, which we were able to promote MECHATROLINK to visitors and also provide the MMA member companies with the latest information on MECHATROLINK.
The MMA will continue promoting the use of MECHATROLINK in Japan.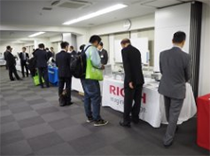 Fair in Kobe (Product exhibits)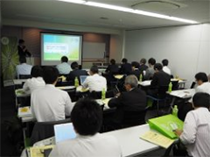 Fair in Kobe (Seminar)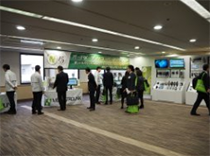 Fair in Hakata (Product exhibits)

Fair in Hakata (Seminar)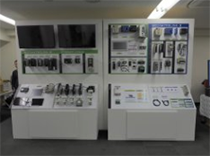 Demonstration panel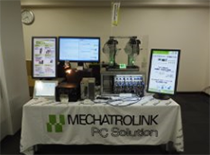 PC solution demonstrations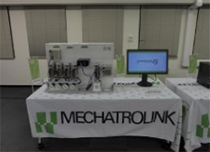 Introduction of MECHATROLINK-4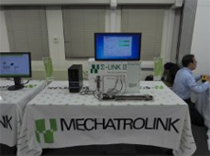 Introduction of Σ-LINK II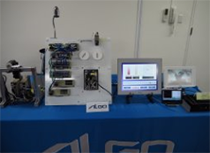 ALGOSYSTEM CO., LTD.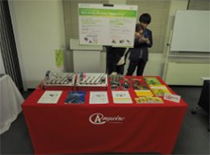 ANYWIRE CORPORATION

ORIENTAL MOTOR CO., LTD.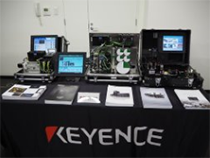 KEYENCE CORPORATION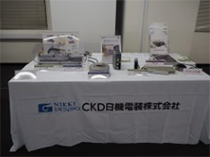 CKD NIKKEIDENSO CO., LTD.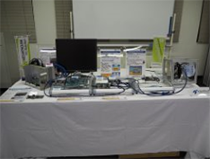 SYSTEC Co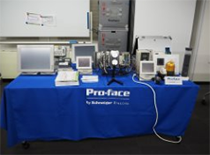 Schneider Electric Japan Holdings Ltd.

Soft Servo Systems, Inc.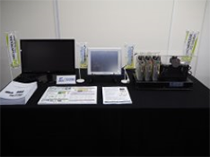 TECHNO

Texas Instruments Japan Limited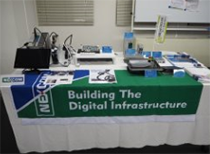 NEXCOM JAPAN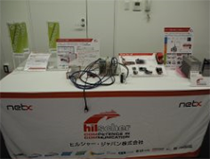 Hilscher Gesellschaft fur Systemautomation mbH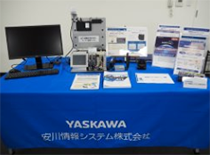 YASKAWA INFORMATION SYSTEMS Corporation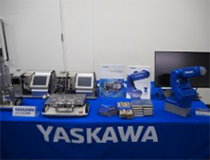 YASKAWA ELECTRIC CORPORATION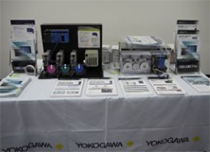 YOKOGAWA ELECTRIC CORPORATION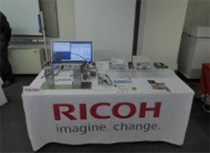 RICOH Industrial Solutions Inc.