Aug 8, 2019


Report on the Industrial Open Networks Fair 2019 (July 23 and July 30, 2019)
The MMA participated in the Industrial Open Networks Fair 2019 held in Osaka on July 23, 2019 and in Tokyo on July 30, 2019.
We held a seminar in the morning and introduced the features and benefits of the latest technologies of the MECHATROLINK in way that was easy for attendees to understand. At the exhibition area, we demonstrated MECHATROLINK-4 and Σ-LINK II and explained the concept behind it in details.
The MMA will continue to actively promote the use of MECHATROLINK.

Exhibition area at Osaka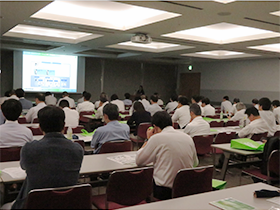 Seminar at Osaka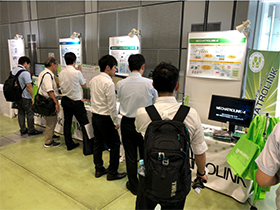 Exhibition area at Tokyo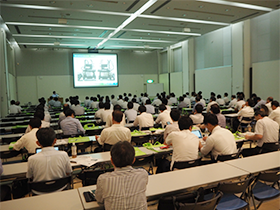 Seminar at Tokyo