Nov 15, 2019


Exhibition at IIFES2019 (November 27 to 29, 2019)
The MMA will participate in the IIFES2019, which will be held at Tokyo Big Sight from November 27 to 29, 2019. (Booth No.: N-07, West Hall 2)
We will set up a booth in the Open Network Zone where we will introduce the latest information with a focus on the theme of creating a Smart Factory using MECHATROLINK. We will deliver a presentation on and demonstrate the new- generation industrial networks of MECHATROLINK-4 and -LINKII to explain their advantages in an easy-to-understand manner.
A product exhibition area will also be set up at our booth for ten member companies that have an extensive lineup of products and MECHATROLINK-compatible products. We will consult with visitors about problems they are facing and propose system solutions.
Original novelty goods will be available at the booth. We look forward to seeing you there.
Participating Member Companies
(Companies marked with a will be exhibiting their products at our booth. Staff will be on hand to talk about their products.)
ALGOSYSTEM CO, LTD
ANYWIRE CORPORATION
M-System Co, Ltd.
ORIENTAL MOTOR CO, LTD
KEYENCE CORPORATION
CKD NIKKI DENSO CO, LTD.
SYSTEC Co
Schneider Electric Japan Holdings Ltd.
Texas Instruments Japan Limited
NEXCOM JAPAN
PFU Limited
Microtechnica Co, Ltd.
Micronet Co.
YASKAWA ELECTRIC CORPORATION
YOKOGAWA ELECTRIC CORPORATION
RICOH Industrial Solutions Inc.
YE DIGITAL
Event Information
Dates
November 27 (Wed.) – November 29 (Fri.), 2019
Venue
Tokyo Big Sight
Booth No.
N-07, West Hall 2
Organizers
The Japan Electrical Manufacturers' Association (JEMA)
Nippon Electric Control Equipment Industries Association (NECA)
Japan Electric Measuring Instruments Manufacturers' Association (JEMIMA)
Details
Visit the organizers' websites for details.
URL
https://iifes.jp/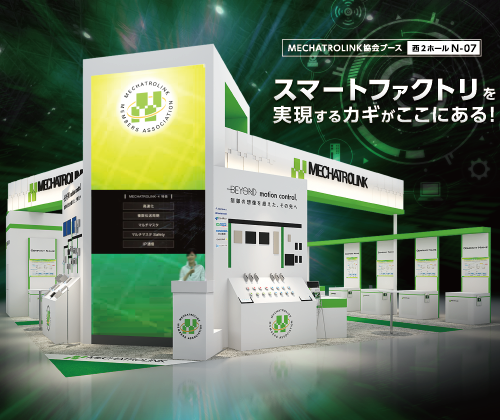 Network Seminar
The following free seminars will be held in the special theater space in the Open Network Zone to explain industrial networks in easy-to-understand terms. No reservations required. Please feel free to stop by.
| Time | Theme |
| --- | --- |
| 11:30 - 12:00 | Why do we need industrial networks and what types are there? |
| 12:30 - 13:00 | IIoT, industrial networks and a number of applications |
| 13:30 - 14:00 | Industrial networks for motion purposes |
| 14:30 - 15:00 | Wireless technology and industrial networks |
| 15:30 – 16:00 | New technologies for industrial networks |