Nov 24, 2020

Exhibition to SPS Connect 2020 in Germany (Starts on November 24)
MECHATROLINK Members Association (MMA) would like to extend a warm invitation to you to join us at SPS Connect 2020.

​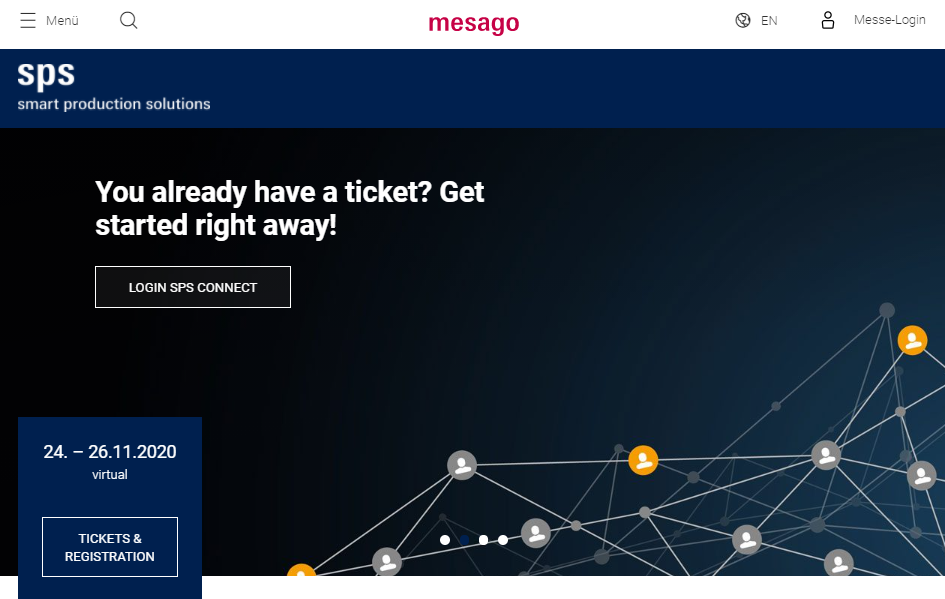 ​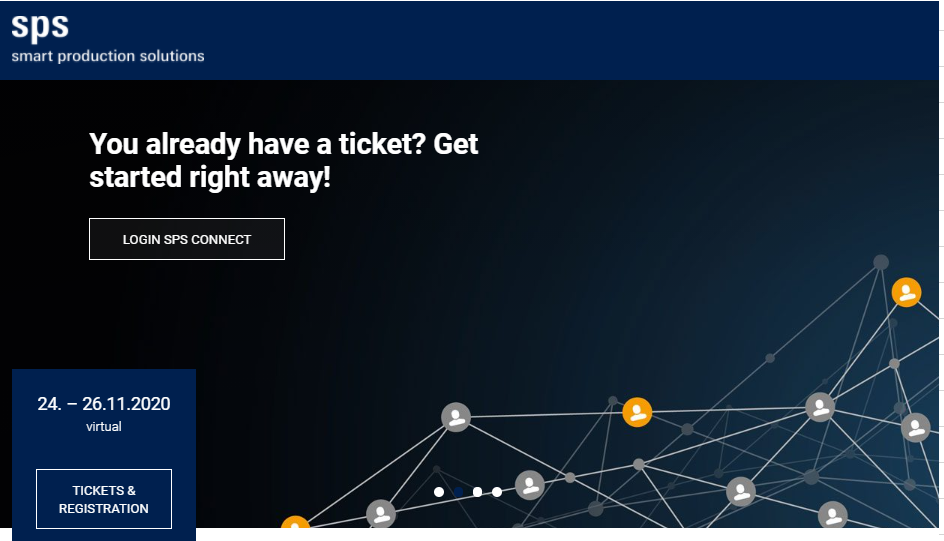 Visit us at the SPS Connect 2020 and register now for your free ticket!
Please click here and enter the MMA Registration Code: at the end of the registration process.

Please see our how-to guide with further information and an example invitation text:
https://download.mesago.de/sps/How-to-Guides/SPSConnect2020_Guide_Promotion.pdf

In addition, at our virtual trade booth we will inform you about the following topics:

Smart factory : Digital transformation in Industrial Automation
Our Technologies: MECHATROLINK-4 and ∑-LinkII
profichip®: ANTAIOS and TRITON
History and Product Portfolio

Please feel free to access the link to our virtual booth.
We look forward to seeing you!