MECHATROLINK-Ⅲ Master Modules

Master 控制器

Category:
(★)

MECHATROLINK Spec
Intel Core i7/Celeron embedded Industrial Computers:
AP/APW & FP product families - LCD touch-paned installed FC product family for more PCIe slots without LDC panel.
High speed Field Buses available on R/T OS INtime Bundled MECHATROLINK-Ⅲ Master capability & Library on the R/T OS
High speed, extremely fine and multifunctional Motion Controlling utilized on the PC architecture platform above.
Various motion controlling can be realized on single platform.
Various tools prepared:
Precision analysis for multi-axial control, torque and etc.
Tools to tune for optimized control, for example.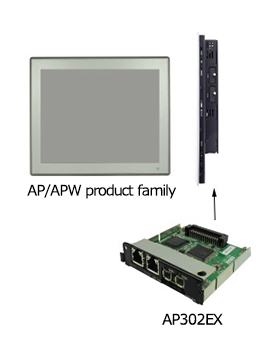 Download
Specifications (AP302EX)
Item
Specification
Interface and Protocol
MECHATROLINK-Ⅲ Compliant
Transmission Speed
100 Mbps
Communication Cycle Time
31.25 micro-sec. - 8 mili-sec.
Communication Mode
Cyclic Transfer
Connection Topology
Cascade-type / Star-type
Maximum Transmission Length
100m
Minimum Length between Slave Nodes
0.2m
System Bus
PCIe (specialized)
Maximum Nodes
62 nodes
Presumed OS
INtime4.2
Windows Embedded Standard 2009
Windows Embedded Standard 7
Connectors
8 pin - industrial I/O connectors × 2
recommended connector model: 2040008-2 (Tyco Electronics)
MECHATROLINK specifications
M-Ⅲ
16-byte
32-byte
48-byte
64-byte
Profile
Standard servo
-
×
×
-
Standard I/O
×
×
×
×
Standard Stepping Motor Drivers
-
-
-
-
Standard Inverter
-
-
-
-
Transmission cycle
31.25μs to 8ms
Contact Information
ALGOSYSTEM CO., LTD.
656 Kobirao, Mihara-ku, Sakai, Osaka 587-0021, Japan
TEL: +81-72-362-5067 FAX: +81-72-362-4856