MECHATROLINK MODULE for DL06 series D0-MLINK

Master 控制器

Category:
(★)

MECHATROLINK Spec
KOYO ELECTRONICS INDUSTRIES CO., LTD.Updated on:Apr 4, 2019
Achieved the motion control function using the small size PLC.
Enabled DL06 to be used as a motion controller. (Scheduling to execute by DL05)
By installing D0-MLINK, it is possible to connect easily with various actuators ; such as the servo motor and the stepping motors as well as I/O equipment. In addition, the motion system for the wiring-saving can be constructed.
Positioning of seven independent axes can be executed with DL06.
(DL05 is scheduled to execute up to two independent axes.)
Only setting the parameter in the data register of PLC, high accuracy positioning can be achieved easily and at low cost.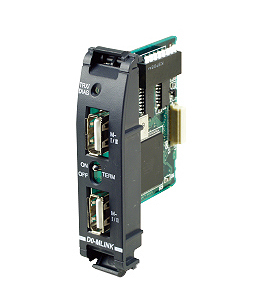 D0-MLINK
Download
Specifications
Item
Specifications
Function
MECHATROLINK Master
Control method
MECHATROLINK-Ⅰ :4Mbps
MECHATROLINK-Ⅱ :10Mbps
Number of Axis to control
DL06:7axes
DL05:2axes (Being scheduled)
Transmission distance
The maximum total extension 50m
Minimum distance between stations 0.5m
Data transmission method
Transmitting / receiving the data through the data register.
Transmission: Setting the data by the ladder program. (command to each axis)
Receiving: D0-MLINK sets the status of each axis in the data register.
Number of stations to connect
DL06: Up to seven slave stations
DL05: Up to two slave stations. (Being scheduled)
MECHATROLINK Specifications
M-Ⅰ
M-Ⅱ
17-byte
17-byte
32-byte
Command
Servo
×
×
×
Stepping Motor Drivers
×
×
×
Intelligent I/O
-
-
-
Simple I/O
-
-
-
Inverter
-
-
-
Transmission cycle
2ms
2ms
2ms
Contact Information
Koyo Electronics Industries Co., Ltd.
OVERSEAS SALES Dept.
1-171, Tenjin-cho, Kodaira, Tokyo 187-0004, Japan
TEL: +81-42-341-7711 FAX: +81-42-342-6871