PCI Motion control board 169002-MBY-LE01 series

Master 控制器

Category:
(★)

MECHATROLINK Spec
TECHNO HORIZON Co.,Ltd.Updated on:Apr 4, 2019
It is suitable for motion control system application.
Maximum 31 axes synchronization can be possible.
Pulse output type software compatibility is available on this motion control board. So it is easer to convert current pulse interface to the network, also it can be realize in low cost.
Support variety of external interface such as AE-LINK, external 2 inputs, external 1 input. It is possible to connect many slave devices from this board. And if large number of Input/Output points are necessary, it also supports Remote IO function (Cunet).
Software library is available to support customer software development.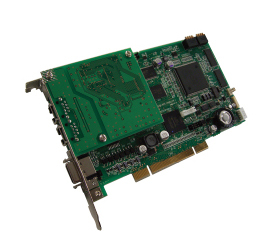 169002-MBY-LE01/01
Download
| Transmission cycle (ms) | Maximum notes |
| --- | --- |
| 0.25 | 8 |
| 0.5 | 14 |
| 1 | 21 |
| 2 | 31 |
Specifications
Items
Specifications
Processer
CPU
SH4 HD6417750R 200MHz
Memory
FRASH ROM 8MB
SDRAM 16MB
SRAM 128KB (Backup memory)
EEPROM 8KB
Shared memory 128KB (For data trasfer)
Servo I/F
Connector
RJ-45×2
Interface
MECHATROLINK-Ⅲ
External input
2PORT (sink/source switch)
External output
1PORT (sink/source switch)
Remote I/O
Cunet (MKY40)
Serial I/F
Interface
AE-LINK
Board rate
115.2Kbps (Maxmimum)
Support OS
Microsoft WindowsXP (Please ask for other OS)
MECHATROLINK specifications
M-Ⅲ
16-byte
32-byte
48-byte
64-byte
Profile
Standard servo
-
-
×
-
Standard I/O
-
-
-
-
Standard Stepping Motor Drivers
-
-
-
-
Standard Inverter
-
-
-
-
Transmission cycle
0.25ms, 0.5ms, 1ms, 2ms
Contact Information
TECHNO HORIZON Co.,Ltd.
Sales Dept.
1-3-4 Shioya-cho, Minami-ku, Nagoya, 457-0078 Japan
TEL: +81-52-824-7373 FAX: +81-52-811-4737