SYSMAC CS/CJ Series Position Control Units CJ1W-NCF71, CS1W- NCF71

主站 控制器

Category:
(★)

MECHATROLINK Spec
Control up to 16 aces with one Unit.
Make the most of motor performance: No upper limit to speed command to Servo Driver because communications are used.
Use direct operation to directly specify the target position and target speed from the PLC's CPU Unit.
Perform speed control or torque control, or switch between speed and torque control.
Supports motors with absolute encoders.
Set and monitor Servo Driver parameters from the PLC's CPU Unit.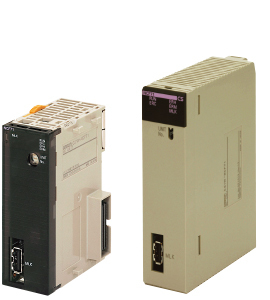 CJ1W-NCF71     CS1W-NCF71
Download
Specifications
Item
Specifications
Control method
MECHATROLINK-Ⅱ
Position commands, Speed commands, Torque commands
Number of control axis
16 axes max.
Controlled drivers
OMRON W-series Servo Drivers
R88D-WN□□□-ML (built-in MECHATROLINK-Ⅱ communications)
R88D-WT□□□+MECHATROLINK-Ⅱ Interface Unit
Maximum position command value
−2147483648 to 2147483647 command units
Command unit: Depends on electronic gear setting in Servo parameters.
Control functions
Servo lock/unlock, position control, establishing the origin, jogging, interrupt feeding, speed control, torque control, stop functions, acceleration/ deceleration curves, torque limit, overrides, servo parameter transfers, monitoring, software limits, and backlash compensation
MECHATROLINK specifications
M-Ⅰ
M-Ⅱ
17-byte
17-byte
32-byte
Command
Servo
-
-
×
Stepping Motor Drivers
-
-
-
Intelligent I/O
-
-
-
Simple I/O
-
-
-
Inverter
-
-
-
Transmission cycle
0.25 ms, 0.5 ms, 1 to 8 ms (See note.)
Note: User can set communications cycle to 0.25 ms or 0.5 ms, or to 1 to8 ms in increments of 1 ms-
Contact Information
OMRON Corporation
Drive Div.
Shiokoji Horikawa, Shimogyo-ku, Kyoto, 600-8530 Japan
TEL: +81-75-344-7233 FAX: +81-75-344-7107
Regional H.Q. OMRON EUROPE B.V.
Wegalaan 67-69, NL-2132 JD Hoofddorf, The Netherland
TEL: +31-2356-81-300 FAX: +31-2356-81-388
OMRON ELECTRONICS LLC
1 East Commerce Drive Schaumburg, IL 60173 U.S.A
TEL: +1-847-843-7900 FAX: +1-847-843-8568
OMRON ASIA PACIFIC PTE. LTD.
83 Clemenceau Avenue, #11-01, UE Square, Singapore 239920
TEL: +65-6835-3011 FAX: +65-6835-2711
OMRON (CHINA) CO., LTD.
Room 2211, Bank of China Tower, 200 Yin Cheng Zhong Road, PuDong New Area, Shanghai, 200120 China +86-21-5037-2222
TEL: +86-21-5037-2200