Network Analyzer for MECHATROLINK-Ⅰ/Ⅱ 87215-95121-S0103

周边设备 开发工具

MECHATROLINK Spec
YASKAWA ELECTRIC CORPORATIONUpdated on:Apr 4, 2019
The Network Analyzer can perform the following:
The communication of MECHATROLINK per station is displayed online. (Network Status Display)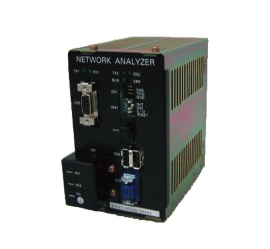 87215-95121-S0103
Download
Specifications
Item
Specifications
Product name
MECHATROLINK-Ⅰ/Ⅱ Applied Network Analyzer
Product model
87215-9512x-S010y (x and y indicate design order)
Input power & power consumption
100VAC (85 to 132 VAC) 50/60Hz, 10W
Operation temperature
0 to 55°C
Storage temperature
−20 to +85°C
Mass
850g
Tool (Software) model
JEPMC-NWAN700 (Media is CD-ROM. Connection cable between unit and PC attached.)
(Note: This software is not included in the Network Analyzer Main Unit, and should ordered separately if necessary.)
System Configurations
The Network Analyzer consists of main unit and tool (software to operate after installation on the PC). The PC for tool installation should be supplied at your end. The PC required specifications are as follow:
| Item | Specifications |
| --- | --- |
| PC model | PC/AT compatible machine |
| OS | Windows98/2000/XP, WindowsNT4.0 |
| Memory required | 32Mbytes and above |
| Hard disk capacity | 100Mbytes and above |
| Screen resolution | 800 × 600 dots and above |
| COM port | 1 port available as exclusive port |
Note: MECHATROLINK cable to connect the Network Analyzer to the transmission circuit, to be separately ordered if necessary.
Contact Information
Please access
YASKAWA website (Please click. Then you can access.)
YASKAWA has sales and after-sales service all around the world.
America: U.S.A., Brazil, Canada, Mexico
Asia Pacific: China, Korea, Taiwan, Singapore, India
Europe: Germany, Sweden, Israel, Italy, France, Spain, Finland, Netherlands, Slovenia, Czech republic, Turkey